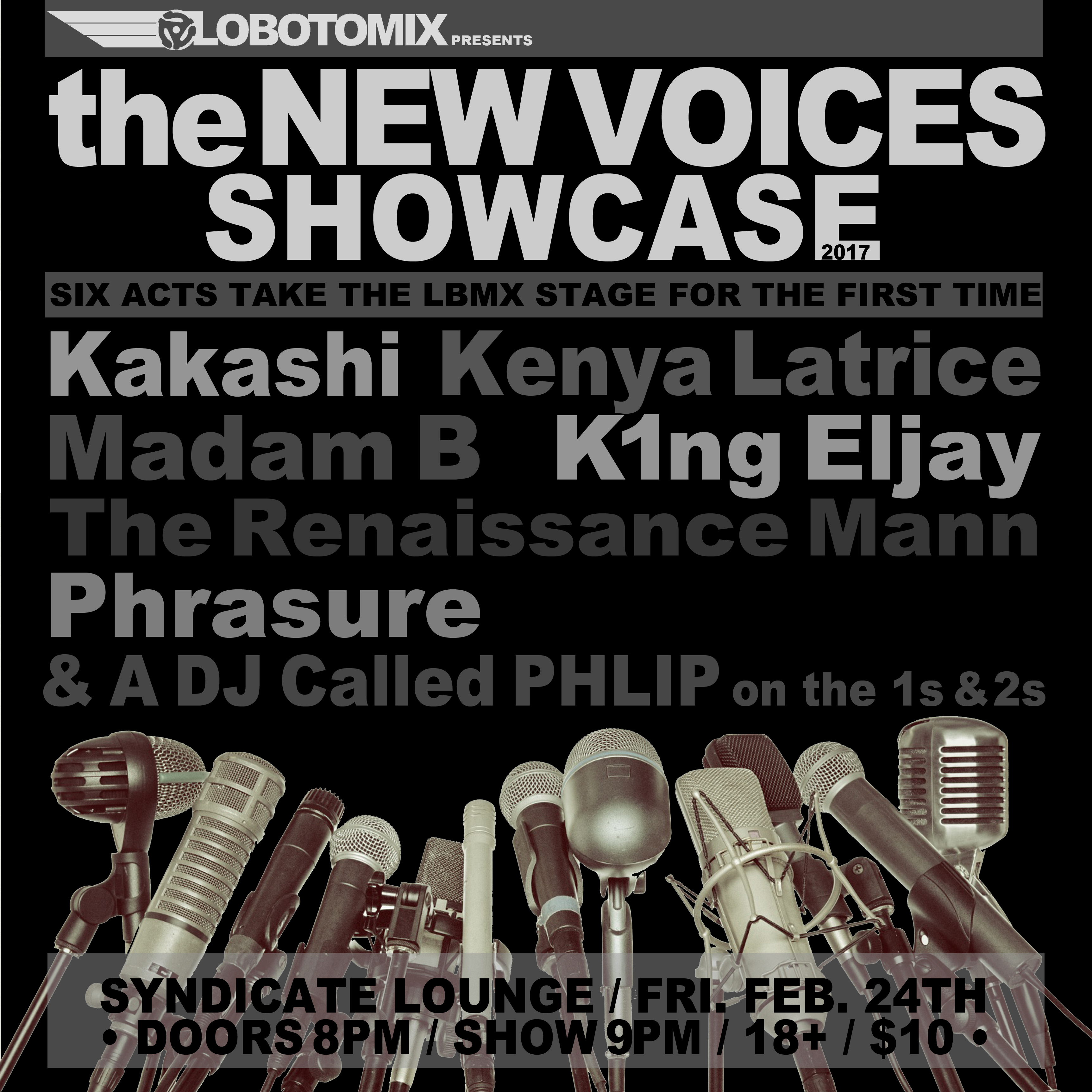 LOBOTOMIX — Independent Hip Hop
The current playlist is all artists who performed at SE7EN Years of Hip Hop – our 7 year anniversary show.
Upcoming Events
FRI Feb 24th 2017 – LBMX presents – The New Voices Showcase feat. Madam B / K1ng Eljay / Kakashi / Kenya Latrice / Phrasure / ET The Reanaissance Mann at Syndicate Lounge
TUE March 7th 2017 – LBMX Jazz presents Solid Sender / Suaze at Seasick Records
FRI March 31st 2017 – LBMX presents Love Moor / TBA at Syndicate Lounge
This is the wrap-up video from our Anniversary show, SE7ENyears of Hip Hop.
Mission Statement
Founded in October 2009 LOBOTOMIX strives to preserve the original roots and principles of the rich musical genre of Hip Hop by providing an authentic, artistic counterpoint to the influence of commercially driven rap. By promoting events that showcase local and regional talent and hosting national touring acts, LOBOTOMIX gives the community access to live emcees, DJs, and b-boys.