The LOBOTOMIX Anniversary Party was a great success and we had a great turn-out. The local Hip Hop community was well represented and we had a lot of heads in the room – aside from the members of our crew, we were blessed with the presence of a lot of locals from the scene including Jason Grubbs, Teko Pope, Doc Ahk, El Nino from Kuntry Locos and a few members of his crew, R-tist and Complet of The Green Seed, Mr. Bumpers, Carter Deems, Drizzy Dro, Poltergeist and Mic Militia to name a few.
Dj Tanner started the night off with a kicking set and The Kids In The Cypher took over the dancefloor and held it down all night long through Tanner's mix and through Dj Jeff C's set which followed. After he rocked the ones and twos for a while and let the b-boys throw down with him, Jeff C gave the crowd a taste of true turntablism and performed a showcase set, wrecking the decks with his battle style. After the showcase, Shaheed got up and rocked the crowd with a short set before we opened up the stage and began our open cypher, bringing all the emcees in the crowd up on stage to freestyle off the dome and connect our community of emcees together. There was a lot of great flow and i felt like we worked well to pull the community up on the stage and reach out beyond our circle, after all, that is a big part of what we strive for here at LOBOTOMIX. Grubbs, Ahk, Drizzy, Deems, El Nino, Mr. Bumpers, Mic Militia and a few other folks that i did not recognise got up and hit the flow, passing the mic and keeping it live. At some point in the night, it is unclear as to whether a challenge was issued, or a lyric was misinterpreted, but the cypher turned into a battle and Carter Deems and Drizzy Dro went head to head in an intense 8-rounds. When the smoke cleared, i let the crowd call it, and Deems got the vote having creatively and systematically knocked down what most people in the crowd and in the community would say was a superior emcee. It was intense and hard-hitting, but all in the spirit of sport and hip hop, and it was a great night.
At LOBOTOMIX, we all appreciate our friends and fans, and we want to thank everyone for coming out for so long and supporting everything we do and helping keep it all alive. We strive to keep it true and fresh and we have a lot of big plans for the next year – there are great shows coming up, albums to be released, folks to bring aboard and always, new friends and fans to meet. We're looking forward to growing with you.
On a personal note, i want to thank my whole Crew, my Hip Hop Fam, our sponsors, the clubs that give us a home and especially Andy and Robin for everything that they've done to help bring us to this point – without the unity of a team and the dedication of everyone involved, we couldn't bring what we have to our city, and we couldn't nourish our community the way we will always strive to.
Keep up. Keep strong. Keep grinding.
One Love.
Rashid.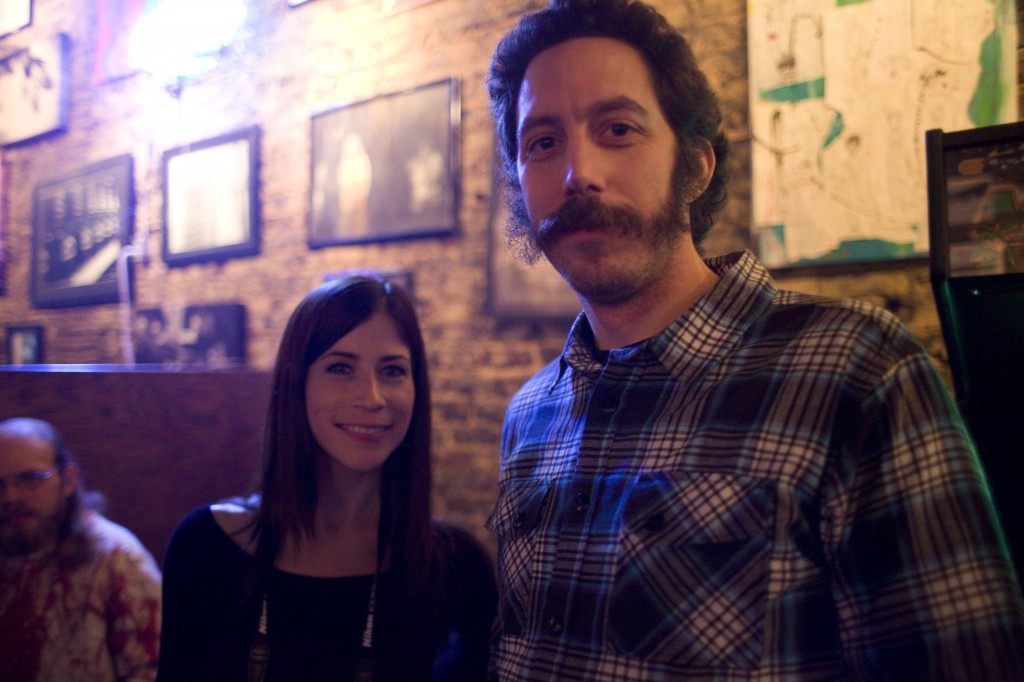 Robin & Rashid [jn]